Smooth, Quiet, and Comfortable
An innovative sliding rail system combined with an inertia-enhanced flywheel & SMR Silent Magnetic Resistance technology ensures your rowing experience will be buttery smooth and quiet.
Fully Immersed
With a 22" HD Touchscreen that tilts and pivots along with a 30W Premium Sound system, your worldwide workout will be highly immersive–on or off the rower.
Enjoy iFIT with a 22″ Smart HD Touchscreen
GET OUT AND EXPLORE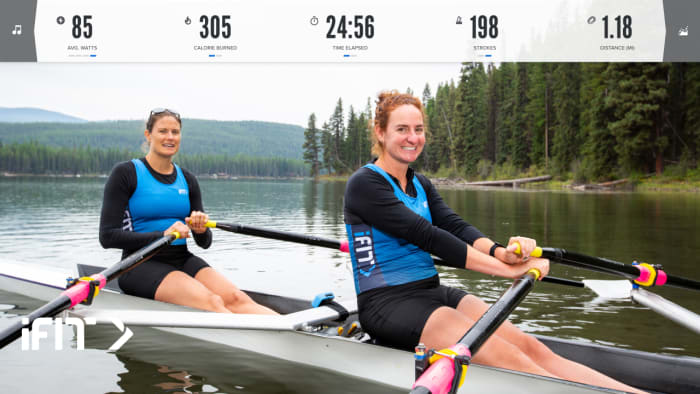 Follow your iFIT** trainer on the River Thames as well as other beautiful rivers and lakes around the world.
STUDIO WORKOUTS COME HOME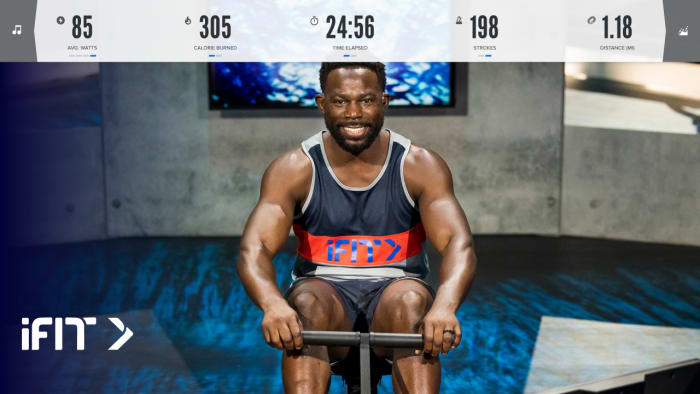 Stream high-energy rowing classes with personal trainers in a motivating and empowering atmosphere any time you want.
HOLISTIC TRAINING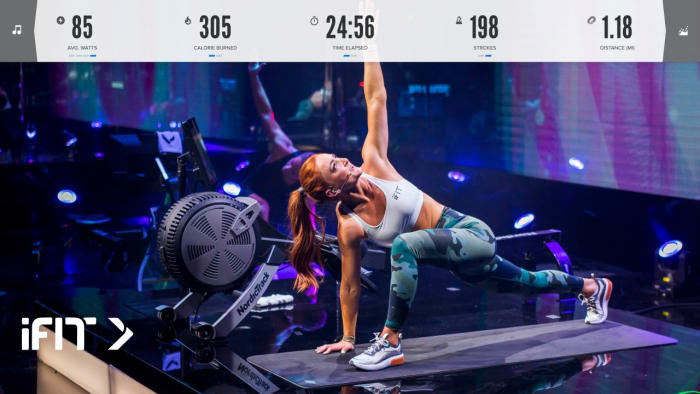 Hop off the rower and follow your trainers to participate in high-powered, cross-training workouts designed to get you moving and feeling good.
REAL-TIME STATS
Get more out of every workout by tracking your stats so you can achieve your fitness goals sooner.
Experience AutoAdjust™
Your Rower will automatically adjust the resistance as you enjoy world-class on-demand training sessions with elite iFIT Trainers*
A Holistic Training Solution
From studio rowing sessions to global rowing workouts to cross-training options like yoga and mindfulness and strength training, our world-class iFIT** trainers provide all the variety you need.
Train the Body and the Mind
With iFIT, you can experience incredible rowing studio sessions or row all over the globe. Then, you can hop off your rower for a myriad of strength training workouts or sharpen your mind with our mindfulness sessions.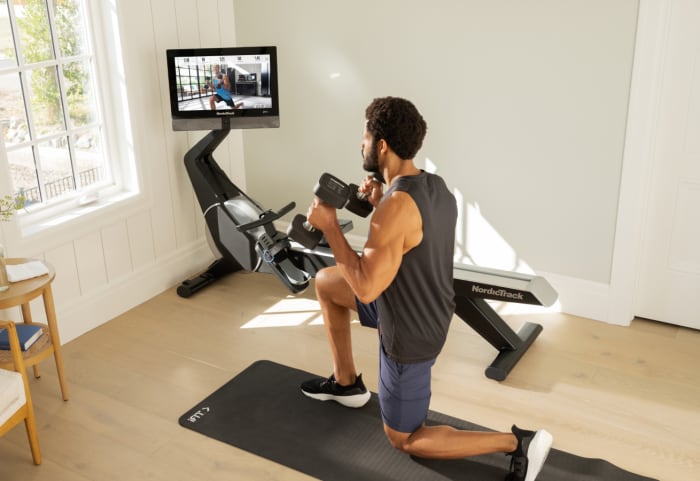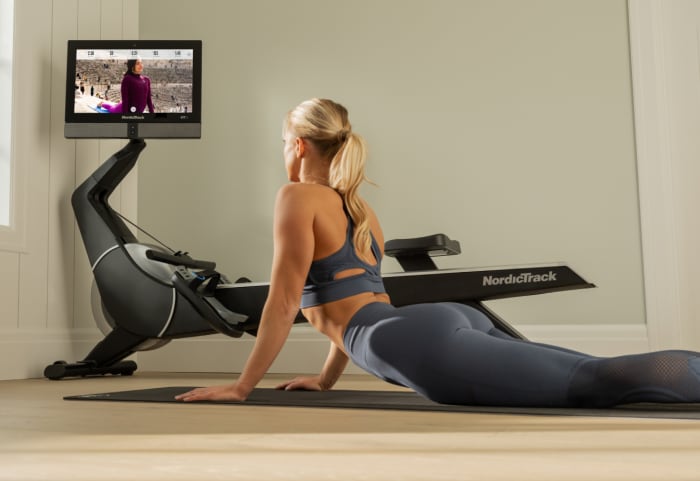 Work Out Smarter with NordicTrack
Oversized Pivoting Pedals
Strap your feet onto the oversized pedals with adjustable nylon foot straps, which quickly release so you can easily slip your foot out of the pedals.
Bluetooth Audio
Link your favorite Bluetooth headphones to your RW900 rower listen to iFIT Trainers up close and personal.3
Soft Touch™ Ergonomic Handle
Hold onto the ergonomic handle that provides a soft grip while you work your arms and build muscle.
Front Mounted Transport Wheels
Roll your rower to any location you want in your home quickly with the front-mounted transport wheels.
26 Digital Resistance Levels
Power your way through 26 digital resistance levels as you strengthen your core, arms, and legs and build your stamina.