The XL lens shape is the latest evolution of M2, and it takes performance even further with an enhanced vertical dimension. Even when your head is subtly tilted downward, things that matter will still be in your field of view . That makes it a great choice for activities like cycling. The slightly taller design also enhances performance in sports and activities where things above need careful attention.
Lens Details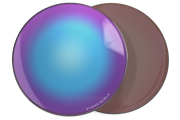 Light Transmission: 12%
Light Conditions: Bright Light
Contrast: Increased
Base Lens Color: Grey
Information Notice: 3
Oakley's exclusive lens technology designed to enhance color and contrast so you can see more detail.
Features & Technology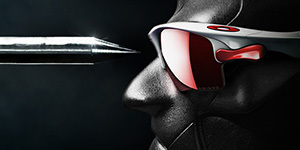 Oakley lenses are designed and tested under extreme high mass and high velocity circumstances to ensure uncompromising protection across a wide range of demanding conditions.
Dimensions
Frame Width

132 mm
Bridge Height 145 mm
Arm Length 121 mm
Measurements listed intended for customer use only. Not intended to be used by opticians to fill prescriptions.