Designed for gamers and available without a prescription, Oakley's proprietary Prizm Gaming™ 2.0 Lens Technology has been developed for OLED & LED displays. It reduces blue light with minimal color shift while reducing glare from screens and providing sharp visual acuity. Uniquely optimized to attenuate light from OLED and LED screens to reduce blue light exposure emitted from the newest of screens, it helps eyes stay comfortable during long gaming sessions and it is engineered with specific Oakley lens designs that help you see more clearly. Regarding its Blue Light filtering properties, Prizm Gaming™ 2.0 filters 30% LED blue light (400-500nm).
Time to elevate the game with NXTLVL, Oakley's first adult eyewear designed specifically for adult gamers but now available for non-prescription wearers and optimized for gaming with Prizm Gaming™ 2.0 lenses. The unique temple architecture is crafted to provide a comfortable, long-lasting fit while wearing headsets. NXTLVL also features a lightweight O-Matter™ front combined with mixed O-Matter and C-5 temples, and Unobtainium® nose pads and ear socks for personalized comfort that will keep you playing without distraction or discomfort. A larger square lens shape is designed to provide an unobstructed field of view for a best-in-class gaming experience.
Lens Details: Prizm Gaming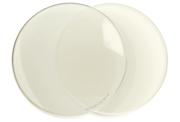 Light Transmission: 93%
Light Conditions: Low Light
Contrast: Increased
Base Lens Color: Yellow
Information Notice: 0
Features & Technology
Oakley lenses are designed and tested under extremely high mass and high-velocity circumstances to ensure uncompromising protection across a wide range of demanding conditions.
Dimensions
Lens Height: 

43.6 mm
Frame Width: 134 mm
Arm Length: 123 mm
Lens Width: 58 mm
Bridge Width: 17 mm